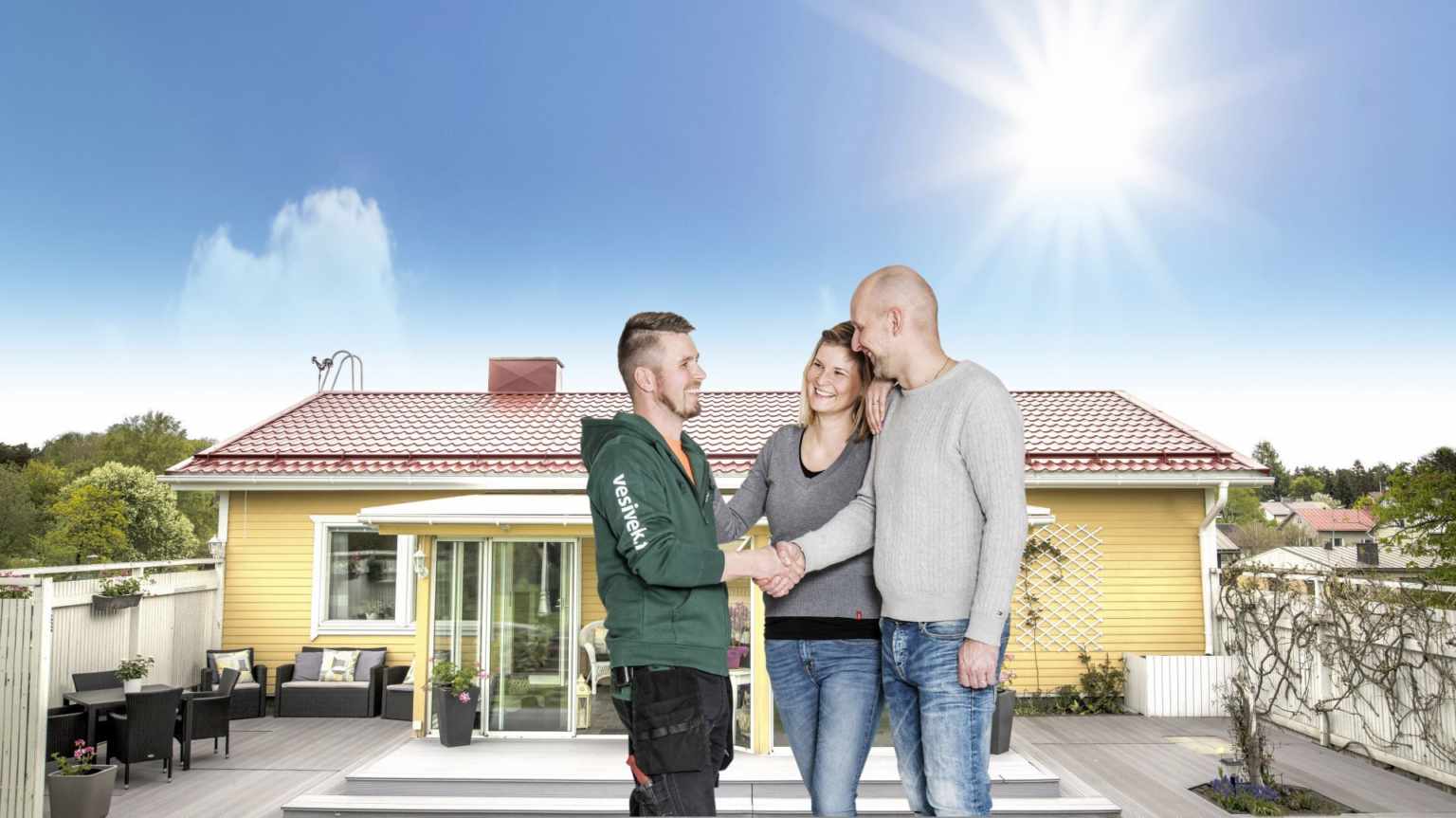 Rainwater and roof safety systems are important for the maintenance and safety of houses. In many countries, the traditional method for installing rainwater systems is to assemble them from separate components. In Finland, however, Nesco and several other companies use a special modular technology to build made-to-measure rainwater systems onsite.

Nesco is the clear market leader in installation and manufacture of roof safety and rainwater systems in Finland. The group consists of a factory in Orimattila and a nationwide sales and installation network branded Vesivek. When Vaaka Partners invested in the company in 2011, the turnover of the group was €25m and the group had about 230 employees.

Our goal was to further develop the business in Finland and to support internationalization -- especially in the rainwater systems business using Nesco's proprietary technology.

The factory was expanded and the surface treatment line modernized to increase capacity and to respond to the market shift towards higher share of painted roof safety products. The Vesivek network was also strengthened and a new roof inspection service was started with substantial growth results. However, at the same time the new building market of single-family houses in Finland halved during Vaaka Partners' ownership. Therefore, the main focus was directed back to domestic markets and Nesco grew its sales on the group level only slightly to €26m during Vaaka Partners' investment.

The roof renovation company Hämeen Laaturemontti acquired Nesco in January 2016 to accelerate growth and reinforce its market position. The aim is to leverage Nesco's broad service network and excellent products with Hämeen Laaturemontti's operating model, giving also Nesco a good platform for the future.