AINS Group to change CEO in January 2023
Current topics
/
Tuesday 13.09.2022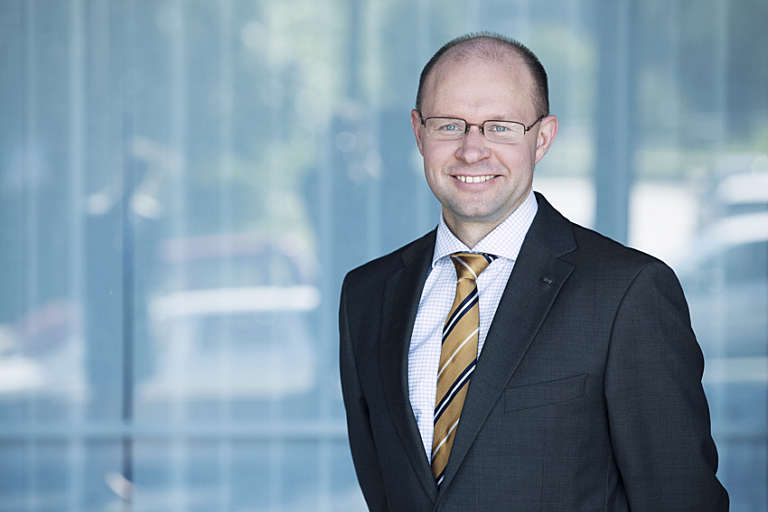 AINS Group's CEO Jyrki Keinänen takes on a new role within the company at the end of the year. Kari Kauniskangas has been appointed as the CEO as of January 1st, 2023.
M.Sc. (Tech.), B.Sc. (Econ.) Kari Kauniskangas, 48, takes on the CEO position of construction engineering and consulting company AINS Group in January 2023. Jyrki Keinänen, 61, who has held the CEO position since 2014, will continue as a shareholder and take on a role supporting the company's growth investments and internationalization.
"Jyrki Keinänen is an inspiring and respected leader. Under his leadership AINS Group has developed into the most prestigious engineering and consulting company and a sought-after partner. During his leadership, the company has tripled in size without compromising the people-oriented, expertise-appreciating atmosphere. Jyrki has given a lot of his time and energy also to the development of the entire construction industry. On behalf of the entire board, I want to thank Jyrki for the work that continues next year", AINS Group's chairman Risto Kyhälä concludes.
AINS Group's new CEO Kari Kauniskangas is an experienced real estate and construction leader and board professional.
Kauniskangas worked as the CEO of the Helsinki-listed company YIT during 2013-2020, before which he had a lengthy career holding several managerial positions. During the last few years, he has held board positions within the construction and real estate industry, including the board of AINS Group.
"We are very happy that we get Kari Kauniskangas, who knows the industry well and has held demanding managerial positions, to lead the reform-minded AINS Group on its ambitious growth path. Kari knows the interface between engineering and construction as well as its development areas very well, and values high-level expertise.", Kyhälä praises.
AINS Group, owned by Finnish private equity investor Vaaka Partners and employee shareholders, employs 1,300 engineers and consultants, and had €106 million in revenue last year (pro forma). Its ambitious growth strategy targets €200 million in revenue in 2025 through organic growth and acquisitions.
"AINS Group is a firm of high expertise, and it is the most sought-after employer in the industry. The company has been financially successful throughout the years and has both the capability and will to transform the industry. As a part of the board of directors, I have seen that the company's customer experience is at the top of the industry, its order backlog is in good shape, and the drive within the company is strong. From this excellent starting point, it is great to continue implementing the growth path and leverage the opportunities brought on by growth, whilst leaning on values such as co-operation and respecting people", Kari Kauniskangas comments.
Jyrki Keinänen will remain in the company by supporting new business in Finland and abroad, and function as the chairman of the subsidiaries focusing on real estate development and growth investments (AINS Investment Oy, AINS Ventures Oy).
"AINS Group has found an experienced and capable CEO. With Kari our success and growth will continue in an internationalizing real estate and construction market", Keinänen praises.
Additional information:
Risto Kyhälä, Chairman of the board, AINS Group
phone: 0400 998 800
Kari Kauniskangas, AINS Group CEO as of January 1st, 2023
phone: 040 519 0198
A-Insinöörit (AINS Group) is a Finnish, open-minded construction planning and consulting firm. Together, we create the best built environment and challenge the entire industry to reform. Our 1 300 professionals offer all planning and project management services for your real estate and construction projects, in five different business segments: construction, architectural design, structural engineering, industrial and building technology, as well as community and environmental planning. We operate in 16 different locations in Finland and internationally.
A-Insinöörit – people, with whom you boldly build better. www.ains.fi