Vaaka Partners promotes one new Partner and three Investment Professionals
Staff
/
Thursday 17.02.2022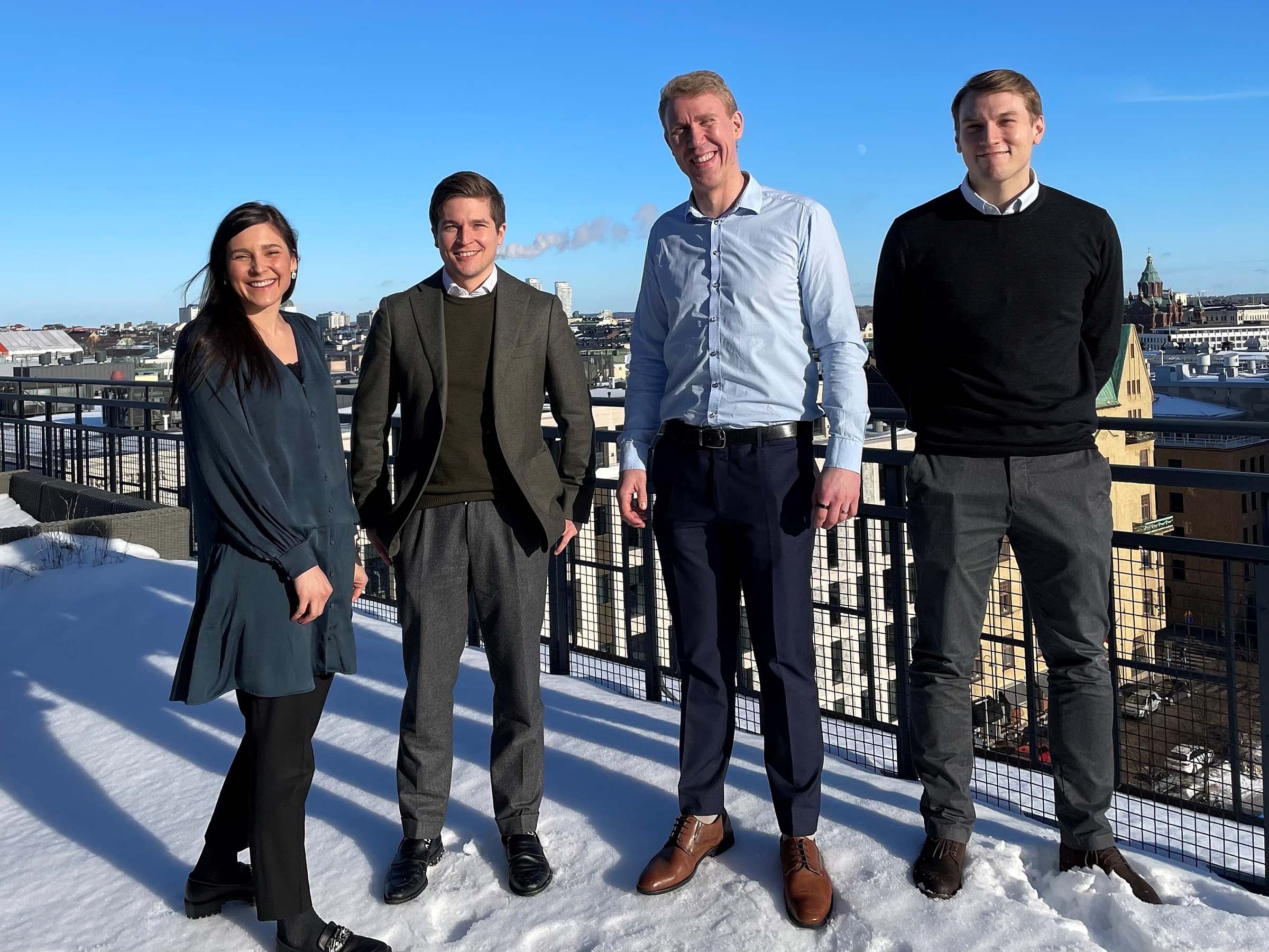 Vaaka Partners is proud to announce the promotion of Petrus Blomqvist to Partner, and the promotion of Philip Kaustinen, Emma Salmela and Jesper Kontinen to Investment Managers.
Petrus Blomqvist has stepped up during the last two years taking co-lead responsibilities in two new companies, with AINS Group as his latest investment in December 2020. Petrus receives broad appreciation for his thoughtful input both from our companies' management teams and Boards of Directors, as well as from the Vaaka team.
"Petrus has earned his promotion with his independent mind and an empathetic approach to people. I wish to warmheartedly congratulate Petrus on behalf of the whole team," says Managing Partner Juha Peltola.
Prior to joining Vaaka full-time, Philip Kaustinen and Jesper Kontinen were already familiar to the team, with both having completed successful internships in 2018. After re-joining the firm, both have reinforced the very positive impressions of determined professionalism, coupled with great people impact. Emma Salmela has equally excelled in the people dimension and has also taken an entrepreneurial attitude to developing people & culture aspects further with the Vaaka companies.
"Philip, Emma and Jesper are stellar professionals and a great match with the Vaaka culture. We couldn't be happier to take all of them forward on their career paths," says Partner Ville Koskenvuo, Head of the Investment Professionals team.