Vaaka Partners to support Lyyti's international growth plan
Current topics
/
Friday 28.06.2019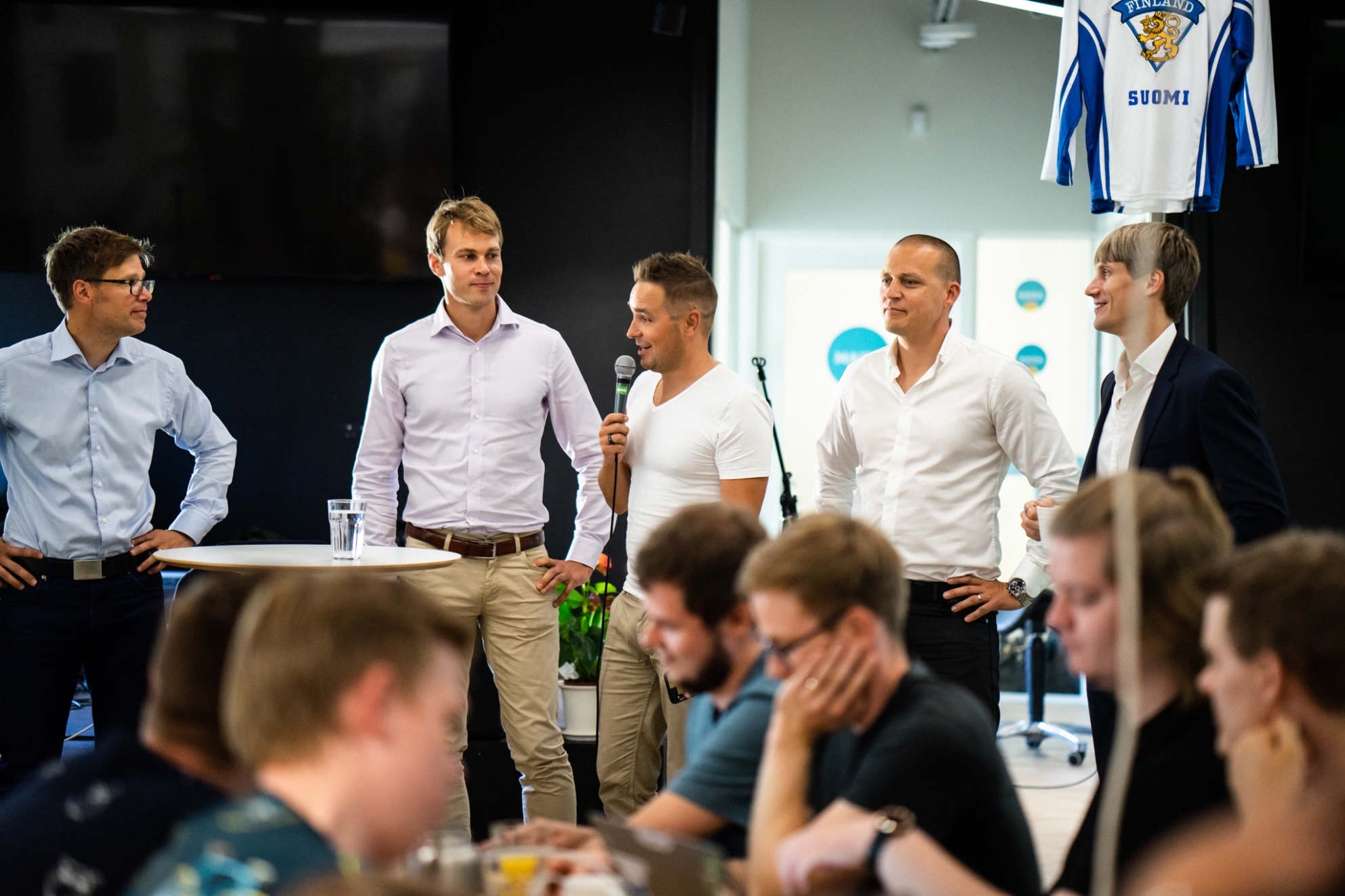 Finland-based event management software company Lyyti has set a target to achieve significant market share in Europe. Private equity investor Vaaka Partners made an investment in Lyyti and became the majority shareholder to support company's growth plan.
"We are the clear market leader in Finland with about 60% market share. Event management software market is growing about 20% annually in Europe, and we aim to have a significant market share in selected markets. Our long-term target is to grow our sales by a factor of five, and to achieve majority of that growth outside Finland", comments Lyyti's CEO Petri Hollmén.
"We have a product that customers love, fantastic team, positive corporate culture and great clients. These strengths lay the foundation for our international success. With the support of Vaaka Partners, we get experience and expertise in international growth to our Board and financial resources to execute our ambitious growth strategy. It has been inspiring to work together with Vaaka to develop our growth plan, and we have been supported by Vaaka's excellent industrial advisors who have a lot of experience from building growth in international SaaS-software companies. We wanted to partner up with Vaaka because we share the same values. Vaaka's local presence and building mutual trust during our discussions were also important factors", continues Hollmén.
Lyyti employs currently about 50 employees and its revenues have grown by a about factor of four in the past five years. Lyyti received the Prize for Finnish Entrepreneurship in the end of 2018, which is a public recognition of exemplary entrepreneurship.
"Lyyti's profitable and fast-growing SaaS-business, very satisfied clients and existing platform integrations to global marketing automation and CRM platforms were key reasons for Vaaka Partners' interest in the company. The success of Vaaka Partners' portfolio companies is based on strong growth strategy, as well as additional resources, know-how and systematic way of operation. In connection with our investment in Lyyti, the Board of Directors will be joined by Mr. Hannu Vaajoensuu, one of the Basware PLC founders and actively involved with several fast-growing SaaS-software companies; Mr. Olli Sirkiä, one of the founders of LeadDesk PLC and actively involved in several start-ups, and Mr. Markus Huttunen, a digital marketing expert and former CEO of Magenta Advisory", says partner Panu Vuorela from Vaaka Partners.
The fund managed by Vaaka Partners will become majority shareholder in Lyyti in the transaction, but the founders Petri Hollmén and Rami Peltonen continue in their operative roles and as very significant shareholders.
Further information:
Petri Hollmén, CEO, Lyyti Oy, petri@lyyti.fi, +358 40 1737 777
Panu Vuorela, Partner, Vaaka Partners Oy, panu.vuorela@vaakapartners.fi, +358 40 5100 952
Lyyti in brief:
Lyyti offers web-based event management software for organizing events and trainings. Lyyti Oy is the largest pure-play event management software company in the Nordics, and in Finland it has about 60% market share. During 2018 Lyyti Oy's revenues were about €4 million, and its software platform was used in over 65,000 events and processed personal data of more than 15 million people. The company has offices in Turku, Helsinki, Stockholm, Paris and Amsterdam. More than half of Finland's 100 largest companies use Lyyti's software to manage their events.
The post Vaaka Partners to support Lyyti's international growth plan appeared first on Vaaka Partners.