Vaaka Partners to become majority shareholder of Staria Oyj – target set to accelerate international growth
Current topics
/
Tuesday 19.05.2020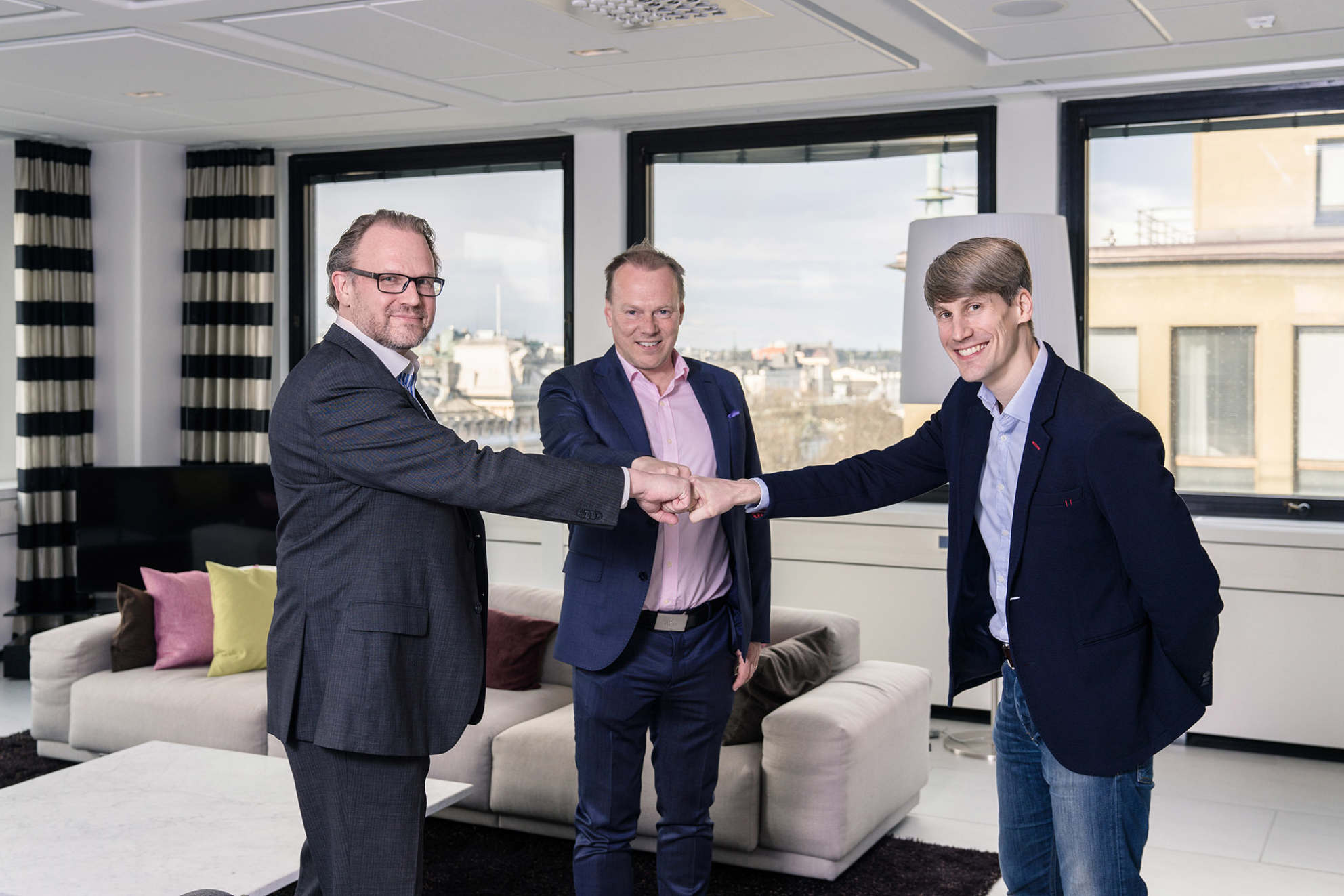 Already offering international information system and accounting services in 35 countries, Staria's ambitious goal is to triple its business. Staria captured the interest of private equity investor Vaaka Partners with its solid growth figures, prominent potential of their Software-as-a-Service (SaaS) businesses and strong company culture, created by Staria's employees.
Finland-based information system and accounting services company Staria Oyj has set a target to achieve a market leader position in its target segment of midsized growth companies in the Nordics. By investing in Staria, private equity investor Vaaka Partners becomes the majority shareholder of the company, supporting its international growth plan.
Staria is already the leading partner of NetSuite* in the Nordic countries and provides its next generation global accounting services in 35 countries. Its services include local and international business platforms, accounting, HR and payroll services, as well as Robotic Process Automation. In 2019, Staria's turnover was €18 million with more than 40% organic growth. Staria's headquarters are located in Helsinki, Finland and the company employs more than 200 professionals.
Leading Finnish growth companies, such as Wolt, Supercell, RELEX and NoHo Partners, rely on Staria's services. Staria has been awarded four times as an Oracle NetSuite 5-Star partner and has received several other NetSuite awards like NetSuite EMEA Solution Provider Partner of the Year in 2019.
"Our long-term target with Vaaka is to triple our business. Most of our future growth will be achieved outside of Finland. We know the challenges associated with rapid growth, and act as a trusted partner for our customers who want to drive fast international expansion without compromising financial discipline. We are a known for our ability to significantly improve our customers' financial processes, and as a frontrunner in utilizing Robotic Process Automation and Artificial Intelligence," says Juha Tommila, Staria's founder and CEO.
"The main reasons for Vaaka Partners' interest in Staria are their strong position in the fast-growth cloud ERP and global accounting market, as well as their rapidly growing SaaS businesses, combined with a strong culture built through highly skilled employees, and excellent customer references. The success of Vaaka Partners' companies is based on powerful growth strategy, as well as additional resources, and a systematic way of collaborating," says partner Ville Koskenvuo from Vaaka Partners.
In connection with the investment, Staria's Board of Directors will also be renewed. Mikko Saari, who has had a notable role in the growth and success of Staria, will continue as the Chairman of the Board. In addition, the Board will include Markus Huttunen, the founder and former CEO of the digital consulting agency Magenta Advisory and Mika Sutinen, who built the international success of Musti Group as the CEO.
"With the support of Vaaka Partners, we gain additional experience and expertise to our Board and financial resources to execute our international growth strategy. It has been inspiring to work together with Vaaka. The development of our growth plan has been supported by Vaaka's excellent industrial advisors who have a lot of complementary experience of accelerating the growth of international growth companies. We share the same vision and values with Vaaka, which has enabled us to build mutual trust," continues Tommila.
Through the transaction, the fund managed by Vaaka Partners will become the majority shareholder of Staria. The founder and CEO, Juha Tommila and Chairman of Board, Mikko Saari will continue in their current roles and as significant shareholders.
Vaaka Partners is dedicated to building business champions out of companies with significant growth potential, combining its strategic and operational insights with trust-driven collaboration.
*) Oracle NetSuite is an integrated cloud business platform, which combines financials and ERP into a single dynamic system.
Further information:
Juha Tommila
CEO
Staria Oyj
juha.tommila@staria.com
+358 40 860 9400
Ville Koskenvuo
Partner
Vaaka Partners
ville.koskenvuo@vaakapartners.fi
+358 50 387 8115
Staria in brief:
Staria Oyj's mission is to enable the most efficient services and tools for its customers to use in modern business. Staria's services include local and international business platforms, accounting, HR and payroll services and Robotic Process Automation. Staria is the only company in Europe that can offer international accounting and enterprise resource planning services to over 35 countries through ONE STOP® user experience. Staria is also the most internationally recognized NetSuite partner in the Nordics.
Vaaka Partners in brief:
Vaaka Partners is an ambitious private equity firm that helps medium-sized Finnish companies become business champions. Companies owned by Vaaka include Framery, Jungle Juice Bar, Lyyti and Molok. The company is responsible for private equity funds of approximately 0.5 billion euros. The Vaaka approach combines strategic and operational insight with trust-driven collaboration and new growth opportunities. Leading European pension funds are the principal investors in Vaaka funds.