Vaaka Partners to invest in Medbase – target set to internationalize Finnish expertise in drug treatment
News
/
Tuesday 15.02.2022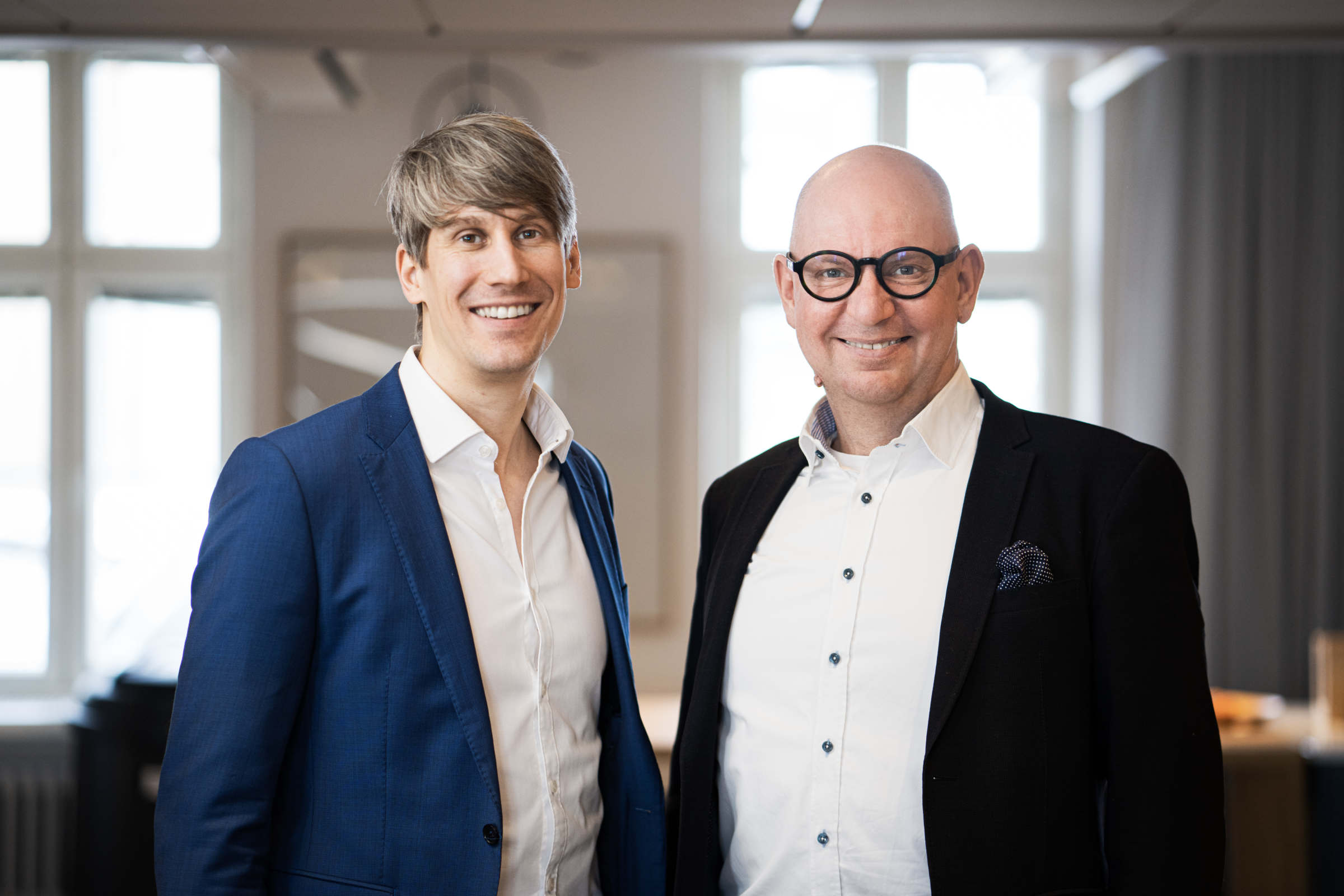 Unintended, but predictable adverse drug reactions are a growing global issue causing increased mortality, morbidity, and costs to the healthcare system. The complexity of available treatment options sets a demand for decision support systems that guide and remind doctors of best treatment practices. Medbase, based in Turku, is a producer of drug-related medical decision support databases for healthcare professionals – helping healthcare professionals to prescribe safe and effective drugs to their patients. Together with Vaaka Partners, the goal is to bring Medbase's unique know-how further into Europe.
Finland is an exceptionally advanced country in utilizing user-friendly and high-quality drug information systems in every-day clinical work. This is thanks to Medbase and its partners for their databases that provide important information for healthcare professionals.
Private equity company Vaaka Partners was convinced of Medbase because of its impressive scientific expertise and meaningful end-user impact. Medbase's purpose as a company is to improve clinical decision-making by expanding access to user-friendly drug information. In practice, this is done by providing databases that offer evidence-based up-to-date information, which is delivered to healthcare professionals via portals and health information systems e.g. in hospitals and pharmacies.
"With the support of Vaaka Partners, we gain additional expertise to our Board to expand access in Europe for our evidence-based decision support databases. For me it has already been an inspiring start to our partnership, and I am eager to see what we can achieve together. The development of our growth plan has been supported by Vaaka's industrial advisors who have a lot of experience in accelerating growth of international healthcare technology companies. We share the same vision and values with Vaaka, which has enabled us to build mutual trust for this big decision," says Dr. Kari Laine, founder and CEO of Medbase.
"With the help of Medbase's databases, patients end up using fewer medications that are not right for them. It's great to be able to take this expertise to the world, as doctors are still prescribing drugs without having access to pragmatic tools to safeguard their prescribing in many progressive countries. Medbase's databases are world-class and have the potential to improve patient work in many additional countries," says Mr. Ville Koskenvuo, partner at Vaaka Partners.
Strong medical expertise is the backbone of the company – Former Helsinki University Hospital CEO Juha Tuominen joins the Board
Among healthcare professionals, Medbase's best-known databases are Inxbase, providing information on drug-drug interactions, and Riskbase, providing information on adverse drug interactions. For example, both databases mentioned are being used every day by medical professionals in Finland through the Terveysportti portal provided by Duodecim.
The current Medbase team of medical professionals, including the founders Kari Laine and Tuomas Korhonen, will all continue as employees and as significant shareholders. The company also collaborates with several experts in pharmacotherapy, which guarantees a high scientific quality and frequent content updates of the databases. In the near future, Medbase is looking to hire additional talent to ensure its expansion to new countries and to ensure its strong scientific quality.
In connection with the investment, Medbase's Board of Directors will be joined by Prof. Juha Tuominen (former CEO of Helsinki University Hospital HUS), Katrin Wiemann (former General Manager of ifap, part of CompuGroup Medical), Kari Lappalainen (CEO of Solutos), Ville Koskenvuo (Partner at Vaaka Partners, founding investor and former Chairman of Blueprint Genetics) and Panu Vuorela (Partner at Vaaka Partners).
"The databases provided by Medbase are of high scientific quality and necessary for good clinical practice. I am really motivated to support Medbase in launching new databases and enabling wider access to this seamless service across Europe," says Prof. Juha Tuominen, former CEO of HUS.
At the moment, Medbase's databases are most widely used in Finland, where millions of searches were made last year by healthcare professionals. The databases are also used in other Nordic countries as well as the Baltic countries, and already many other countries in Central Europe.
Fact box: Medbase
● Founded in 2007
● Based in Turku
● Best-known databases for healthcare professionals Inxbase (drug-drug interactions) and Riskbase (adverse drug interactions)
● Offering includes 9 decision support databases for professionals covering relevant areas of drug treatment and 3 databases with patient-oriented approach
● Databases are distributed to end-users in hospitals and pharmacies via Medbase's distributors (e.g. in Finland, Terveysportti provided by Duodecim)
● Already in use in the Nordics, Baltics, DACH-countries, Benelux-countries, Italy and Poland
● Medbase is looking to expand further together with Vaaka Partners, both in existing countries and new countries in Eastern and Southern Europe
More information:
Ville Koskenvuo, Partner, Vaaka Partners
ville.koskenvuo@vaakapartners.fi
+358 50 387 8115
Kari Laine, CEO, Medbase
kari.laine@medbase.fi
+358 40 054 8237

Vaaka in short:
Vaaka Partners is an ambitious private equity company that helps medium-sized Finnish companies to become business champions. Current Vaaka champions are e.g. Cloudpermit, Framery, and Nordic Healthcare Group. With its fourth buyout fund, the company is responsible for approximately EUR 0.6 billion of private equity funds. To realize new growth opportunities, Vaaka's approach combines strategic and operational expertise with trust-based collaboration. The largest investors in Vaaka funds are leading pension funds.