Private equity firm Vaaka Partners acquires majority stake in AINS Group – aspiring to challenge the culture of the entire construction and real estate sector
Current topics
/
Tuesday 20.10.2020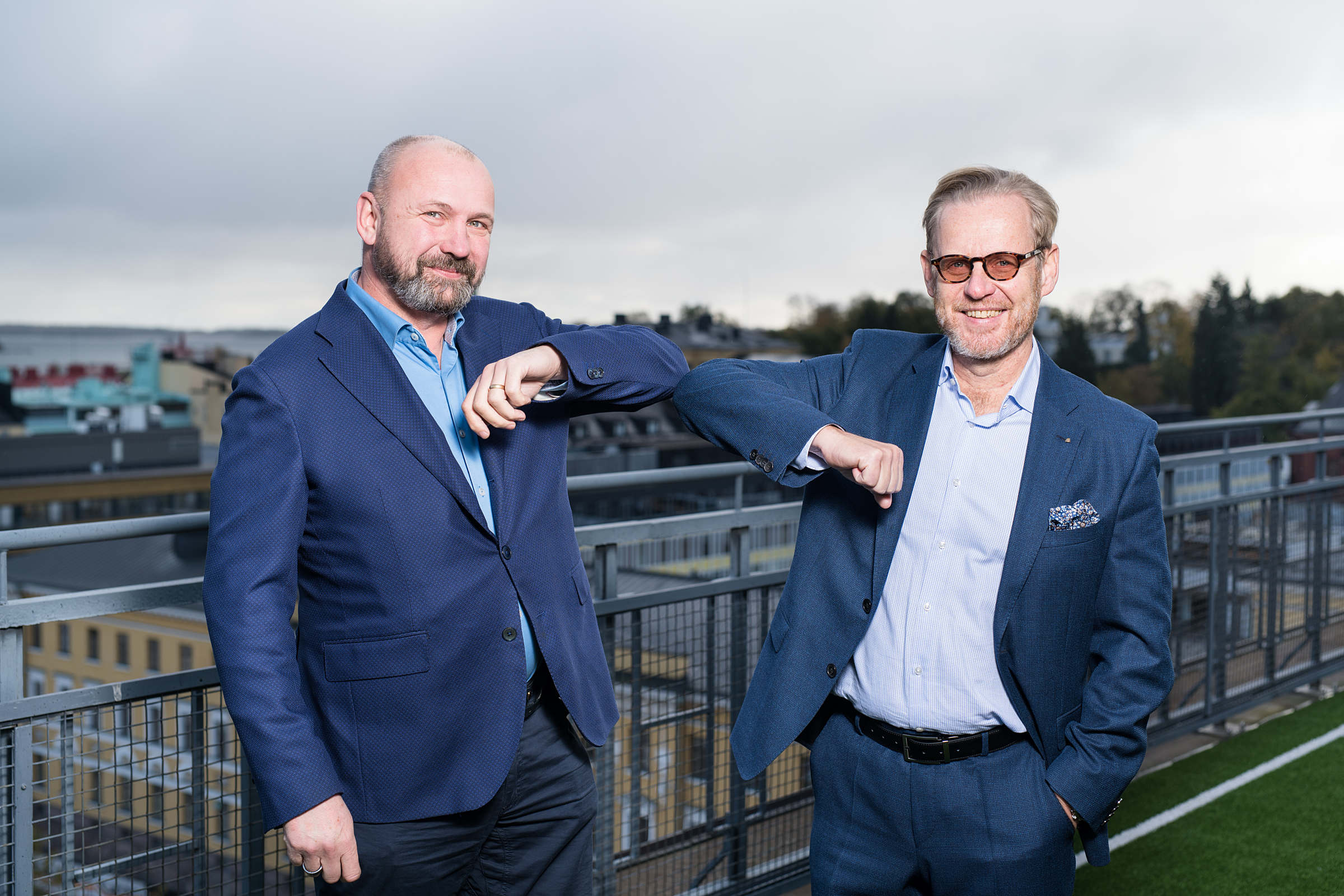 AINS Goup, growing at a brisk rate, gets added speed and support in managing growth from the private equity firm Vaaka Partners. Vaaka's interest was sparked by AINS Group's will to challenge traditional ways of operating in the construction industry, desire to internationalise business and its exceptionally people-centric leadership culture. The challenger attitude is expected to take the company far: the objective is to double turnover.
Vaaka Partners buys a majority stake in the engineering and consulting firm AINS Group in order to achieve ambitious targets: AINS Group aims to challenge the entire construction and real estate sector by questioning traditional ways of operating in the field.
"I am impressed by how the desire to challenge oneself and others to do things in different and better ways is so deeply rooted into the DNA of AINS Group. They have experimented with new ways of carrying out construction projects without prejudice and with exceptional results. Budgets and schedules for projects are adhered to and the quality is superb. It's no wonder that customer satisfaction is at top-level. Their Net Promoter Score is 56, which is excellent," describes one of Vaaka's partners Ilkka Pentikäinen.
The aim is to double in size and go international
Commitment to clients and developing the entire industry is also visible in results, as AINS Group has seen robust growth. Already employing 800 engineers and consultants, the company had a turnover of 77 million euros last year. In the year 2020, AINS Group is involved in approximately 3 800 projects.
Vaaka and AINS Group believe that the will to develop the industry will continue to speed up growth in the future. Growth is sought both organically and through acquisitions. Turnover is intended to at least double by the year 2025. AINS Group and Vaaka also have their eyes on the international market, where they will enter through the Nordics.
"When we've gotten up to such good speed, it'd be dull to put on the brakes at this point, saying that was it. We can change the industry with cooperation models and operational clarity, if we want to. With Vaaka, we will get more resources, courage and boost to take the next step," says the CEO of AINS Group Jyrki Keinänen, summing up the aspirations for growth and internationalisation.

The prerequisite to a successful construction project: Focus on people
The starting point for AINS Group's construction projects is exceptional focus on people and cooperation. Instead of mass solutions, the project is tailored with all the parties participating in the implementation of the project together. Cooperative models change construction projects from traditional contract management into a people business, where practical, active interaction and leadership is emphasised.
"Many of us can manage projects by breaking the project down into smaller pieces, but few can see the interdependencies between different tasks. We want to bring all the actors around the same table and talk through those interdependencies. In cooperative projects we do not only consider the end product, but also the way in which things are done. Even the commercial model is made so that each actor is responsible for the whole, and no one is tempted to cut corners," says Jyrki Keinänen.
"We believe that in this way, the client gets what he is supposed to get: a successful construction project and a smart end product. Our heart beats for the construction sector. The sector has lots of expertise and things to give, but it could develop a lot faster," Keinänen ponders.
The focus on people is clearly visible in AINS Group's own day-to-day work. Hierarchies are kept low and the freedom and responsibility of every expert is emphasised.
"I am very impressed by the culture of AINS Group. They have the appeal and the skill to let people develop and an ability to hold on to people. Technology won't solve the world's problems, smart people will. Our job at Vaaka is to first and foremost to encourage people, who by themselves encourage the entire industry to change. Financial results will follow," concludes Vaaka's Pentikäinen.
For further information:
Ilkka Pentikäinen, partner, Vaaka Partners
tel. +358 400 217 671, ilkka.pentikainen@vaakapartners.fi
Jyrki Keinänen, CEO, AINS Group
tel. +358 40 662 5662, jyrki.keinanen@ains.fi
AINS Group in brief:
AINS Group is an open-minded construction design and consultancy firm that helps clients succeed in property and construction projects. In addition to the end result, the road to it is important to AINS Group. Things are done together and better, while challenging the entire industry to modernize. A creative and trusted group of almost 800 experts works on construction management, structural engineering and infrastructure construction projects in 12 offices in Finland and internationally. Well known references include the Tampere Road Tunnel, Naantali CHP power plant, Oulu University Hospital and Kuopio University Hospital.
Vaaka Partners in brief:
Vaaka Partners is an ambitious private equity firm that helps medium-sized Finnish companies develop into business champions. Companies owned by Vaaka include Framery, Jungle Juice Bar, Lyyti and Molok. The assets under management in the company's private equity funds amount to approximately 0.5 billion euros. The Vaaka approach combines strategic and operational insight with trust-driven collaboration and new growth opportunities. Leading European pension funds are the principal investors in Vaaka funds.