Vaaka Partners to become majority shareholder of Huutokaupat.com – digital marketplace for one million Finns advances circular economy
News
/
Thursday 26.01.2023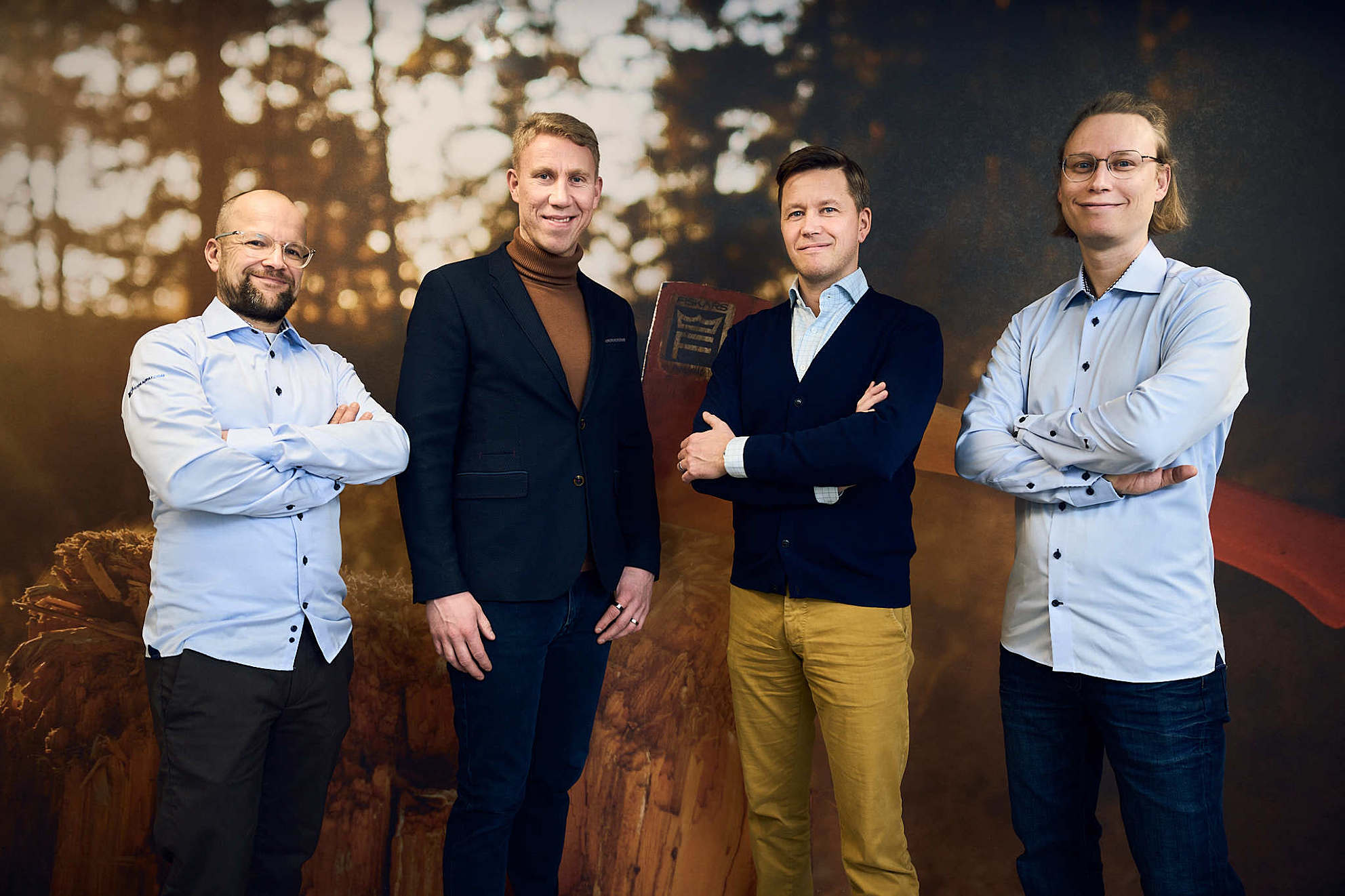 Mezzoforte Oy's online auction platform Huutokaupat.com has grown rapidly and it is the most trustworthy digital marketplace in Finland. Vaaka Partners was convinced by the company's strong market position, growth potential and unique business model, where Huutokaupat.com acts as the actual seller of auctioned goods. The platform has one million monthly unique visitors, and it has the potential to grow as a major player in circular economy.
Huutokaupat.com is Finland's largest digital auction platform. The platform caters for a wide range of machinery, equipment, tools, cars, and other merchandise as well as real estate that are mainly advertised by private companies and public sector entities. Huutokaupat.com has a large customer base of more than one million monthly unique visitors and half a million registered customers. Vaaka Partners was convinced by the company's strong market position, growth potential and a unique business model, where the company bears the seller's liability in auctions.
"Taking on the seller's liability increases trust and lowers a buyer's barrier to use the service. The service has a diverse advertiser base and high auction volumes, which show that the platform is an excellent sales channel. Huutokaupat.com is a trustworthy and responsible digital marketplace that also contributes to solving a major societal problem in advancing circular economy. It's a pleasure to start building growth together with the management and entrepreneurs," says Petrus Blomqvist from Vaaka Partners.
Vaaka Partners and Huutokaupat.com share a common goal to grow and to be a forerunner in online auctions. Currently, less than 10 % of the material in the world is circulated, which means there is significant potential for advancing circular economy. The entrepreneurs and management of Huutokaupat.com are delighted that with the help of Vaaka, the company can grow faster than it could have done on its own.
"Over the past ten years, Huutokaupat.com has grown to become the leading Finnish online auction platform. Huutokaupat.com is known for its interesting product range, and it is important for us to offer the safest trading platform on the market with excellent customer service. Together with Vaaka Partners, we can focus even more on growth and developing the service, which will benefit our customers, staff, and owners alike," says Mr. Santtu Poutanen, CEO of Mezzoforte Oy.
Following the acquisition, Vaaka Partners will become a majority shareholder in the company. Huutokaupat.com's entrepreneurs Janne Leino and Juha Jaskara will continue as owners and will support the company's growth also going forward. Together, the owners believe that growth will bring new opportunities for Huutokaupat.com's staff and customers.
"There is a significant growth potential for a responsible player in online auctions, and we are therefore extremely happy that Vaaka will be involved in developing the company. We are not going anywhere but will continue to contribute to the company's success. We share the same values with Vaaka: responsibility, employee wellbeing and customer centricity will continue to be at the heart of everything we do," say Mr. Janne Leino and Mr. Juha Jaskara, the entrepreneurs behind Mezzoforte Oy.
Huutokaupat.com in brief
Founded in 2005

Based in Helsinki

Currently employes nearly 80 people
The number of auctions in 2022 around 320 000
Nearly 5 million monthly site visits and a million monthly unique visitors
More information:
Petrus Blomqvist, Partner
Vaaka Partners
petrus.blomqvist@vaakapartners.fi, +358 40 086 3112
Santtu Poutanen, CEO
Mezzoforte
santtu.poutanen@mezzoforte.fi, +358 50 438 0974
Vaaka Partners in short:

Vaaka Partners is an ambitious private equity company that helps medium-sized Finnish companies to become business champions. Current Vaaka champions are e.g. Cloudpermit, Framery, and Nordic Healthcare Group. With its fourth buyout fund, the company is responsible for approximately EUR 0.6 billion of private equity funds. To realize new growth opportunities, Vaaka's approach combines strategic and operational expertise with trust-based collaboration. The largest investors in Vaaka funds are leading pension funds.

www.vaakapartners.fi/en