Nordic Healthcare Group is expanding its value-based healthcare advisory and analytics services in the Nordic Countries – Finnish private equity firm Vaaka Partners to accelerate growth
Current topics
/
Tuesday 13.11.2018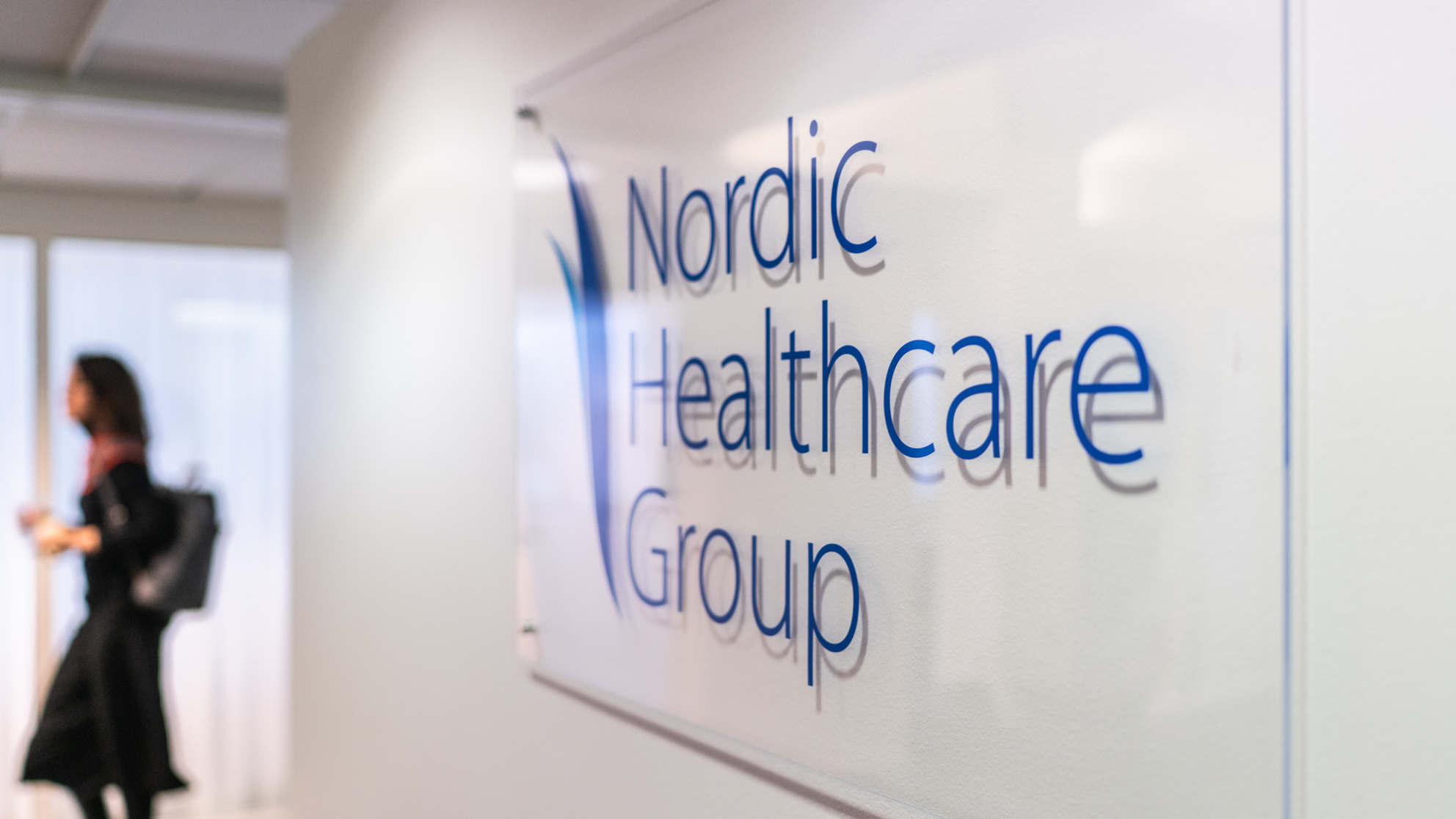 Nordic Healthcare Group (NHG), a Finnish healthcare and social services advisory and analytics company, is expanding its value-based services in the Nordic Countries. NHG employs more than 100 professionals that help its clients develop influential services for future needs. NHG is the leading player in its field in Finland and aims to be the market leader in the Nordic Countries.
"NHG helps its clients build value-based health and social service operations by integrating cost, quality and customer experience data and analytics in their operations and management systems. We want to build better social services and healthcare in the Nordic Countries, with the vision of building a value-based service system. We combine analytics with expertise and experience in solving critical challenges and implementing the best practices", says Vesa Kämäräinen, President & CEO of Nordic Healthcare Group.
Value-based delivery is a global megatrend in the social and healthcare sector and it is enabled by technological advances. Cost pressures, demographic changes and the consumerisation of healthcare have given rise to the need for measuring value in social and healthcare services, both in the Nordic Countries and globally. Value is measured by health outcomes relative to the cost of delivery.
To implement the company's growth strategy, NHG and private equity firm Vaaka Partners have completed a transaction in which Vaaka Partners invests in Nordic Healthcare Group. Vaaka Partners is an active and growth-oriented partner that has been involved in the successful growth and internationalisation of a number of Finnish companies, such as Framery, Solita and Musti ja Mirri.
Vaaka Partners' investment will accelerate the implementation of NHG's Nordic growth strategy and enable acquisitions, investments in R&D and the development of competencies. The aim is to build on NHG's existing strengths to create a Nordic company focused on the advancement of value-based healthcare and social services in the Nordic Countries. NHG's ambition is to be the leading social and healthcare advisory and analytics company in the Nordics.
"We have contributed to NHG's growth strategy and will be able to support the company in its implementation. NHG has superior expertise in its field, within the domains of analytics, service, leadership and management development, as well as transformation, which has great international potential. We are looking forward to supporting NHG's key personnel in the implementation of the business plan together with an experienced Board", says Antti Salmela of Vaaka Partners.
The parties have agreed that the terms of the transaction will not be disclosed. After the transaction, Nordic Healthcare Group will be owned by Vaaka Partners, the key personnel and founders of NHG and the members and advisors of the Board of Directors. In addition to the representatives of Vaaka, NHG's Board of Directors will consist of Juko Hakala (Chairman), Marianne Saarikko Janson, Hannu Vaajoensuu and Petri Parvinen.
Additional information:
Nordic Healthcare Group
Vesa Kämäräinen, President & CEO
vesa.kamarainen@nhg.fi
+358 50 545 9025
Vaaka Partners Ltd
Antti Salmela, Partner
antti.salmela@vaakapartners.fi
+358 50 540 4640
Nordic Healthcare Group
Nordic Healthcare Group is a Finnish growth company founded in 2004. Our clients include hospital districts, municipalities, private service providers, pharmaceutical companies, private equity investors and healthcare technology companies. We employ more than 100 experienced professionals and young talents. Read more at www.nhg.fi
The post Nordic Healthcare Group is expanding its value-based healthcare advisory and analytics services in the Nordic Countries – Finnish private equity firm Vaaka Partners to accelerate growth appeared first on Vaaka Partners.