Framery's sustainability report 2022 is published
Sustainability
/
Wednesday 19.04.2023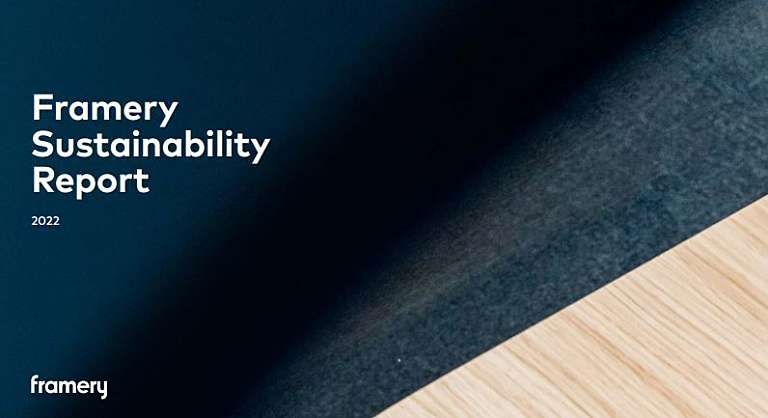 Framery sustainability work has continued strong during 2022. "Sustainability issues are at the core of our business, and therefore a topic of discussion for the management team throughout the year", says the company's CEO Samu Hällfors. Published Sustainability report 2022 highlights the company's continued progress and work on sustainability, as well as their management approaches that support three primary focus areas: Climate and Environment, People and Society, and Fair Business. The report has been compiled in accordance with the GRI Sustainability Reporting Standards (GRI).
To find out more about Framery's sustainability commitments, targets, and actions, you can read the report from here.
Framery in brief
Framery is the world's leading manufacturer of soundproof private spaces, pods and phone booths for solving noise and privacy issues in open offices. Framery's innovative high-quality office booths make employees happier and more productive in many of the world's leading companies, including Microsoft, Puma and Tesla. Nearly 40% of all Forbes 100 companies use Framery.
frameryacoustics.com