Vaaka Partners raised EUR 250 million for its new fund very quickly, bringing in new international investors
News
/
Tuesday 14.12.2021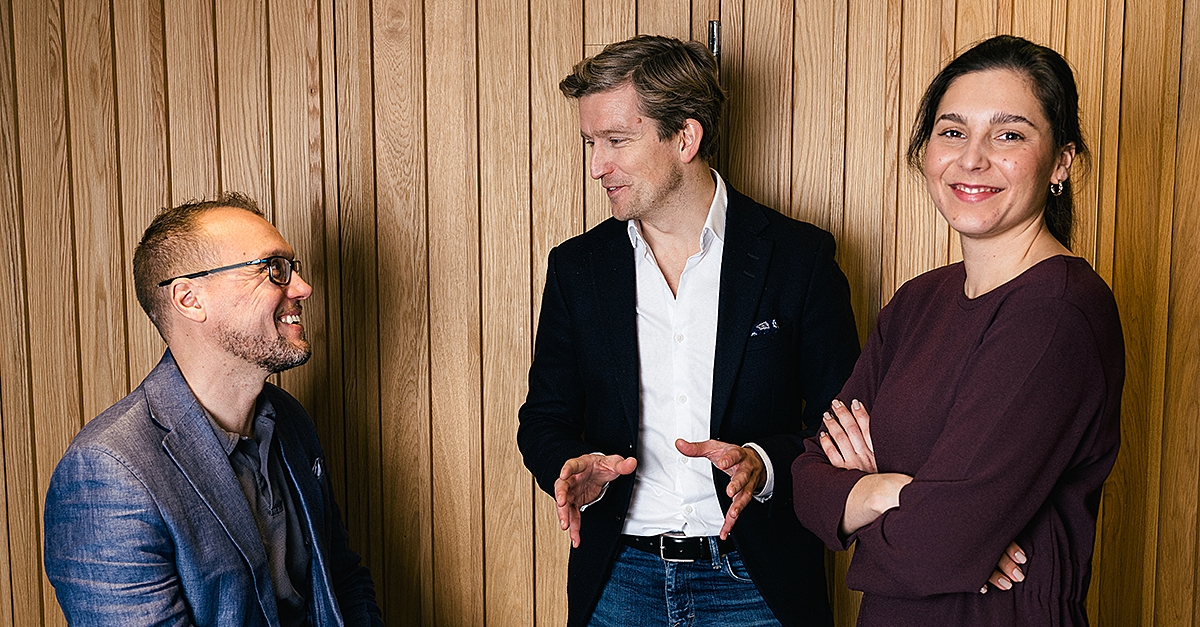 The private equity firm Vaaka Partners has raised a new EUR 250 million fund, Vaaka Partners Buyout Fund IV Ky. The fund attracted strong interest from both existing and new investors and was significantly oversubscribed in a rapid process that lasted only 11 weeks.
Vaaka Partners' fourth buyout fund is a continuation of Vaaka's three previous funds, through which Vaaka has supported medium-sized Finnish companies in achieving ambitious growth targets. Vaaka invests in companies that have a strong market position and significant growth potential with a controlled level of risk. Through the fourth fund, Vaaka continues partnering with similar companies in the future as well.
"We added new international investors, who will now contribute to the growth of Finnish companies. The imperative for Finland to attract international capital is to maintain its predictable and low-risk operating environment also in the future," says Juha Peltola, the Managing Partner of Vaaka Partners.
"We had the pleasure of choosing for the new fund, for example, Alfred I. DuPont Charitable Trust, the US non-profit foundation with a very special mission as an investor," Peltola continues.
The Trust, through its beneficiary the Nemours Foundation, is one of the largest institutions in the United States focused exclusively on pediatric healthcare. Hospitals funded by the charitable foundation treat half a million children in need of care each year, regardless of their ability to pay.
"As a long-time investor in global private markets, we seek long-term partnerships with high-integrity teams investing in and growing small businesses globally. We were first introduced to Vaaka Partners in 2016 and have developed a deep admiration of the team's investment judgment and ability to find and partner with management to build great businesses in Finland and beyond. In addition to finding a high-caliber, high-integrity team in Vaaka Partners, we have found Finland to be an attractive investment environment due to the favorable business climate and depth of intellectual and managerial talent. We couldn't be more excited to partner with Vaaka on their journey to building Finland's next great business champions," says Sean Kelly, Associate Director of Investment Operations of Alfred I. DuPont Charitable Trust.
Active and constructive collaboration creates growth
Together with the operating management of its portfolio companies and entrepreneurs, Vaaka Partners has, on average, more than tripled the revenue of its portfolio companies during its period of ownership. Half of the portfolio companies' growth has come through organic growth, in addition to which they have grown by implementing and integrating more than 100 strategy-supporting acquisitions. Behind the growth is a model of active and constructive collaboration.
Artti Aurasmaa, the recently nominated CEO of Vaaka portfolio company Staria Oyj, describes collaboration as follows:
"The co-operation has started extremely well and upbeat: the atmosphere is goal-oriented, but at the same time human in the right way, as people are the source of creative growth even in the digitalizing world. Vaaka's approach has opened up new angles for my thinking about growth, the most important of which is the ability to combine mutual respect and extreme goal-orientation particularly well," says Aurasmaa.
Founder of another current Vaaka portfolio company, Jungle Juice Bar, Noora Fagerström describes the importance of Vaaka for herself and the company:
"From a personal perspective, the most important thing has been having someone sharing the financial risk. From the company's perspective, moving forward. Almost everything has been developed and the company has grown into a major player in the industry."
Collaboration is one of Vaaka's core values.
"We are not a passive investor; we bring our portfolio companies new know-how and previous experience in, for example, internationalization or growth through acquisitions," Peltola explains.
The role of Vaaka Partners has also been significant in the internationalization of Framery, with origins in Tampere.
"Vaaka has provided the grounds for rapid development for both me and the company. When the board and the management team get the best expertise in the whole world instead of just the best in the province, things start to happen. We would certainly have succeeded without Vaaka's involvement, but with Vaaka we have made the same development in three years as we would have done in ten alone," explains Samu Hällfors, CEO of Framery.
"The creation of significant profitable growth has also led to high returns with a controlled risk profile, which the companies' key employees have been able to enjoy together with the funds' investors," Peltola continues.
--
Vaaka Partners is an ambitious private equity company that helps medium-sized Finnish companies to become business champions. Current Vaaka champions are e.g. AINS Group, Staria, Framery and Jungle Juice Bar. With its fourth buyout fund, the company is responsible for over EUR 0.6 billion of private equity funds. To realize new growth opportunities, Vaaka's approach combines strategic and operational expertise with trust-based collaboration. The largest investors in Vaaka funds are leading pension funds.
www.vaakapartners.fi/en
More information:
Juha Peltola, CEO
Vaaka Partners
tel. +358 50 514 8401