Evolta is now Cloudpermit
Current topics
/
Tuesday 21.04.2020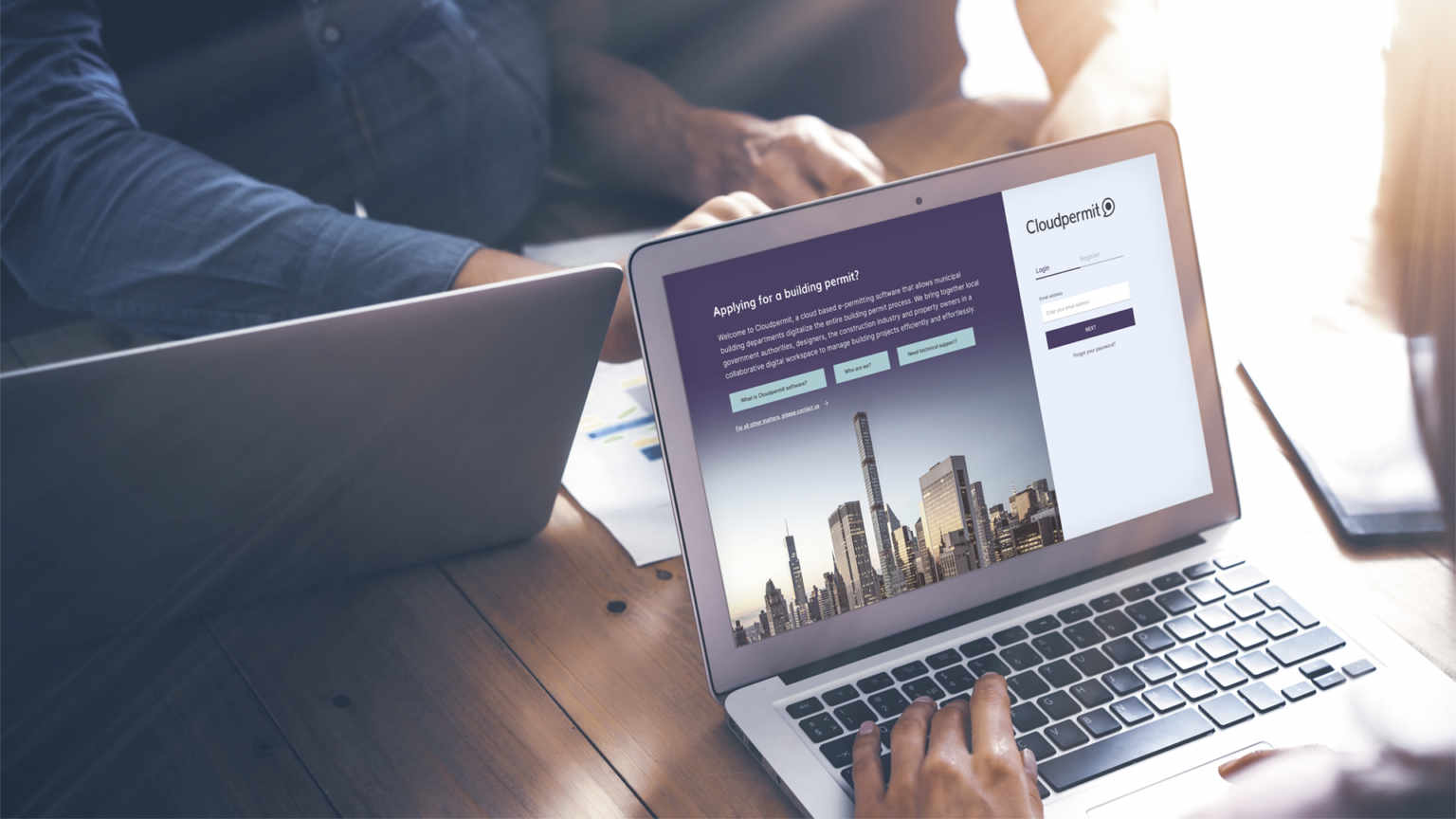 Evolta and its flagship product, Evolve, are now Cloudpermit. Evolve is an innovative cloud based system for municipal building permitting. Evolta is a rapidly expanding international software development company based in Finland, serves over 250 municipalities in North America and Europe.
On April 14, 2020, the new Cloudpermit branding will roll out. The e-permitting system will have a refreshed look and a new URL, ca.cloudpermit.com. However, the general layout and functionality of the software will be identical, so there will be no adjustment for current users. When users log into the new site, their login information, settings and data will remain the same. The corporate website and social media handles will also change to reflect the new name. Learn more at cloudpermit.com.
The leading-edge e-permitting software provides a virtual workspace for building departments that eliminates paper-based processes. Its accessible cloud platform expedites the flow of information, improves transparency, eliminates misplaced documents and saves staff time and money.
Cloudpermit's brand launch will arrive as the world continues to grapple with the COVID-19 crisis. Suddenly, there is an acute awareness of the need for remote business solutions, so many municipal offices are exploring the best tools to allow staff and clients to work remotely while practicing social distancing.
Since Cloudpermit is a complete cloud based system for municipal building permits, it is the ideal tool to navigate these new circumstances. The intuitive system can be implemented for new clients remotely, so offices can get to work safely and efficiently while current distancing measures are in place.