Change in ownership: The largest shareholder of LTP Group, a company that has reshaped food logistics, is changing – the Company continues to target strong growth
News
/
Wednesday 07.12.2022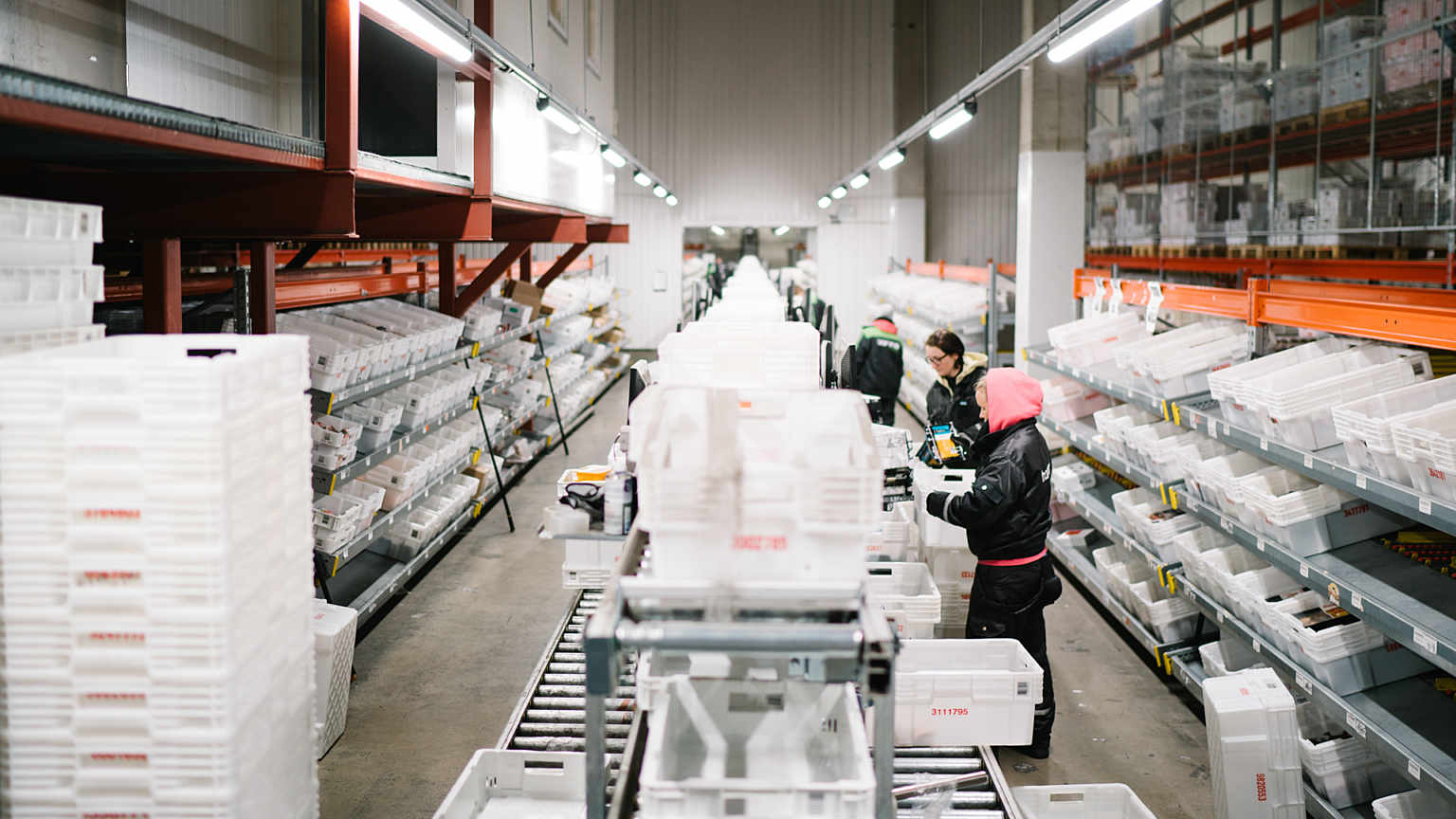 LTP Group, which has achieved strong growth with Vaaka Partners over the past few years, is changing ownership. LTP Group has accomplished the goals set for the joint journey between its founder Matti Tuominen, and Vaaka Partners. A majority stake in LTP Group will be sold to Sponsor Capital. LTP management will continue as significant shareholders together with Sponsor also post transaction. The company will continue its rapid growth by carrying on with its mission of ensuring that the products from food producers of all sizes can make their way to dining tables across Finland. This is achieved by uniquely efficient logistics solutions that help conserve the environment and save money.
LTP Group's joint journey with Vaaka Partners has been a success. Over a period of six years, the company has tripled its net sales and profitability. Net sales will exceed EUR 70 million this year. LTP Group, which currently employs over 450 people, targets high growth also going forward.
- "We have reshaped food logistics by consolidating many small flows of goods into a single large flow in a manner that no other operator has previously managed to execute successfully. It is a model that benefits everyone: producers, retailers, restaurants, consumers, and the environment. I am confident that this recipe will continue to create growth going forward, both for our customers and ourselves," says Matti Tuominen, founder and CEO of LTP Group.


Giving small and medium-sized producers access to the national market
LTP Group's primary competitive advantage lies in its unique solution for the picking and consolidation of foodstuff. Instead of each producer's foodstuff taking a separate route to shops and restaurants, LTP Group collects products on a customer-specific basis and consolidates smaller flows of goods from multiple producers into boxes and truckloads based on the needs of shops and restaurants.
Another source of competitive advantage for LTP Group is its comprehensive nationwide distribution network, which covers shops, commercial kitchens and restaurants throughout Finland. LTP's combination of these two competitive advantages create a unique and efficient food logistics solution.
- Our volume is large enough that our routes cover even the most remote towns. Our nationwide coverage and volumes enable us to serve small food producers along the way. This gives small and medium-sized food producers the opportunity to join a larger logistics chain and sell their products to the national market, which would, otherwise, be difficult or impossible for many of them," Tuominen explains.
Shops and restaurants, in turn, gain access to a diverse range of products from various producers, consolidated in a single delivery according to their needs. This allows them to provide their respective customers with a wide product range that also includes specialty products. It is a solution that benefits all parties.
Efficient logistics reduces the burden on the environment
An efficient logistics solution that consolidates products from many players also reduces emissions. The same amount of goods can be transported more efficiently packed, using fewer vehicles and driving fewer kilometres.
- "With Vaaka Partners' support, we have invested in automation and data-driven performance management. This has made us highly cost-conscious in terms of both environmental costs and financial costs," Tuominen adds.
The change in the majority shareholder will not lead to any significant changes in the day-to-day business for LTP Group's customers and partners. The company will continue to implement its proven recipe for growth, and the familiar day-to-day operations will remain unchanged.
The completion of the transaction is pending approval of the Finnish Competition and Consumer Authority.
For more information, please contact:
Matti Tuominen, CEO, LTP Group
tel. +358 40 503 5905, matti.tuominen@ltplogistics.fi
Tuomas Siponen, Partner, Vaaka Partners
tel. +358 50 571 3767, tuomas.siponen@vaakapartners.fi
Sami Heikkilä, Partner, Sponsor Capital
tel. +358 50 352 8905, sami.heikkila@sponsor.fi

LTP Group in brief:
LTP Group is a pioneer in food logistics that includes LTP Logistics Oy, which specialises in in-house logistics and customer-specific product picking; Lännen Teollisuuspalvelu, which specialises in Transbox washing and pallet services; and LTP Cargo Oy, which focuses on delivery operations. Together, the companies offer flexible and customisable logistics solutions that include picking, warehousing and transport services. LTP Group operates throughout Finland. The companies have over 450 employees and their combined net sales exceed EUR 70 million this year.
Vaaka Partners in brief:
Vaaka Partners is an ambitious private equity company that helps medium-sized Finnish companies to become business champions. Current Vaaka champions include Framery, AINS Group, Cloudpermit and Staria, among others. The company is responsible for over EUR 0.6 billion of private equity funds. Vaaka's approach combines strategic and operational expertise with trust-based collaboration. The largest investors in Vaaka funds are Europe's leading pension funds.
www.vaakapartners.fi
Sponsor Capital in brief:
Sponsor Capital is a Finnish private equity firm founded in 1997. The firm makes mainly majority investments in Finnish mid-sized companies that have an excellent management, stable market position and predictable cash flow. Sponsor Capital operates responsibly and long term as well as in a strongly goal-oriented mode and believing in management's entrepreneurial spirit. Large Finnish institutions invest their capital through Sponsor Capital.
www.sponsor.fi